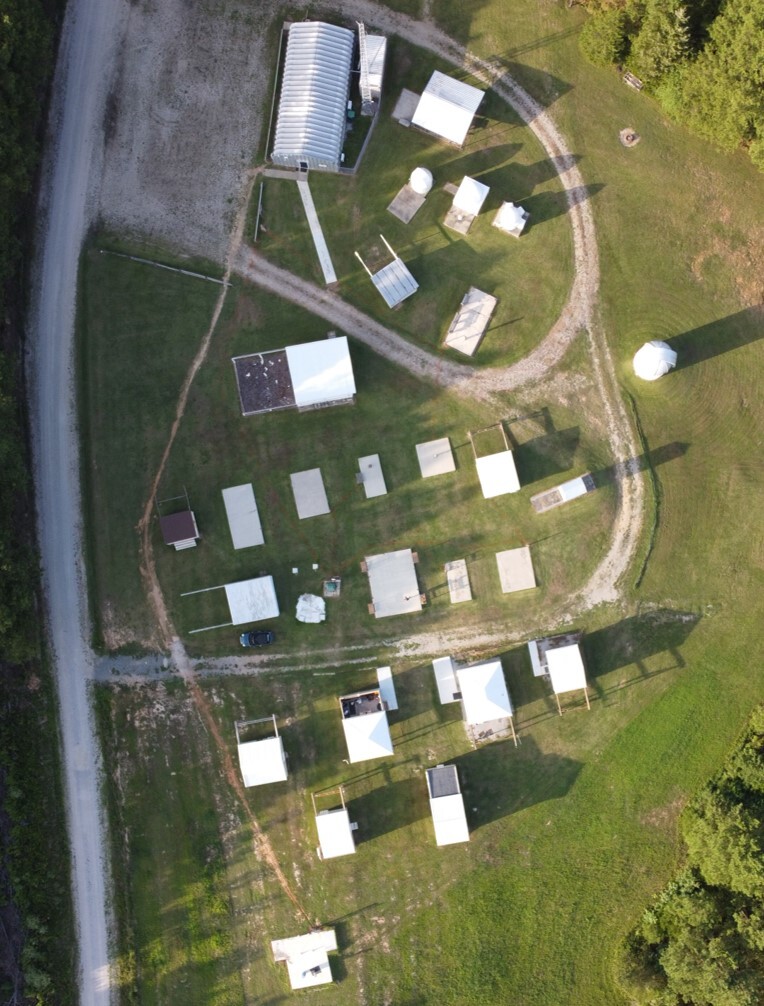 The Gayle H. Riggsbee Observatory (GHRO)
GHRO is one of the largest amateur observatories on the East Coast.
The observatory has telescopes that are available for use by club members after they have been trained in their proper use and care.
These telecopes include an 8 inch f/15 Alvan Clark Refractor, a 16 inch f/10 cassegrain, a 24 inch F/5 newtonian, and a 102mm Lunt H-Alpha solar telescope.
In addition, there is the Ken Steiner Outreach Center which includes a classroom, a warm-up room with microwave ovens and refrigerator, rest rooms, and a shower.
The picnic pavilion which includes a gas grill is a great place to have dinner and host star parties before an observing session.
Yard Games such as Corn Hole, Frisbee, Badminton, Volley Ball are available for family daytime fun.
RV and Tent Camping sites are available for member's use.
Gigabit speed wireless internet (WiFi) covers the site.
Private Observatories and Pads
Telescopes
Facilities
History
Star Parties
GHRO has regular star parties where club members come together for food, fellowship, and observing. Often when the weather is good a meal will be served before the observing begins.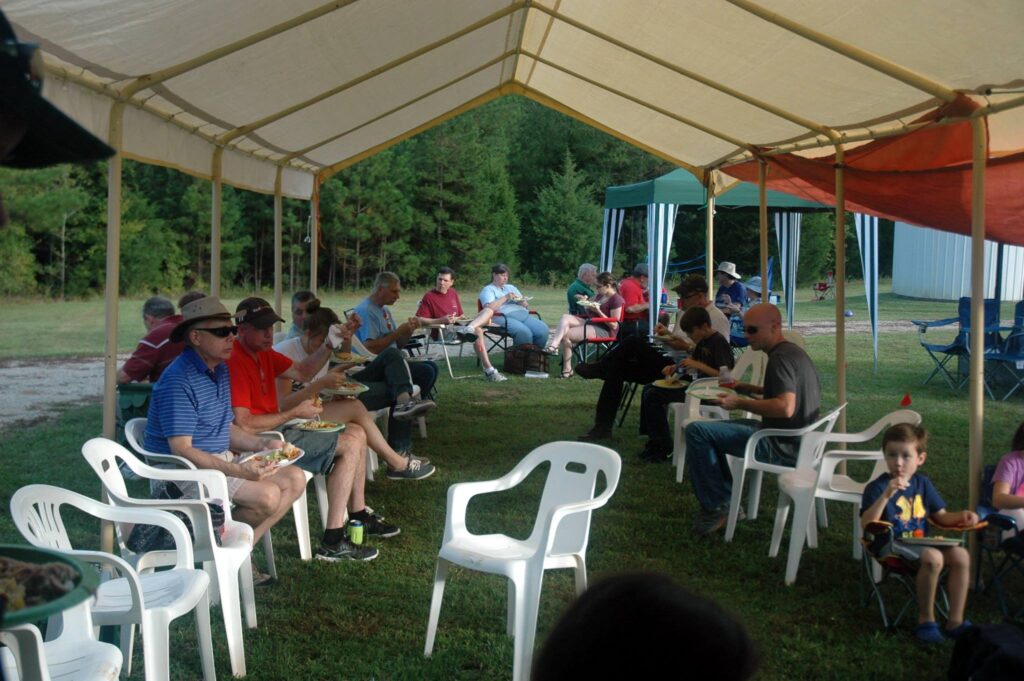 Education
There are many opportunities for learning at GHRO. School groups, scout groups, and the general public frequently visit to learn more about astronomy.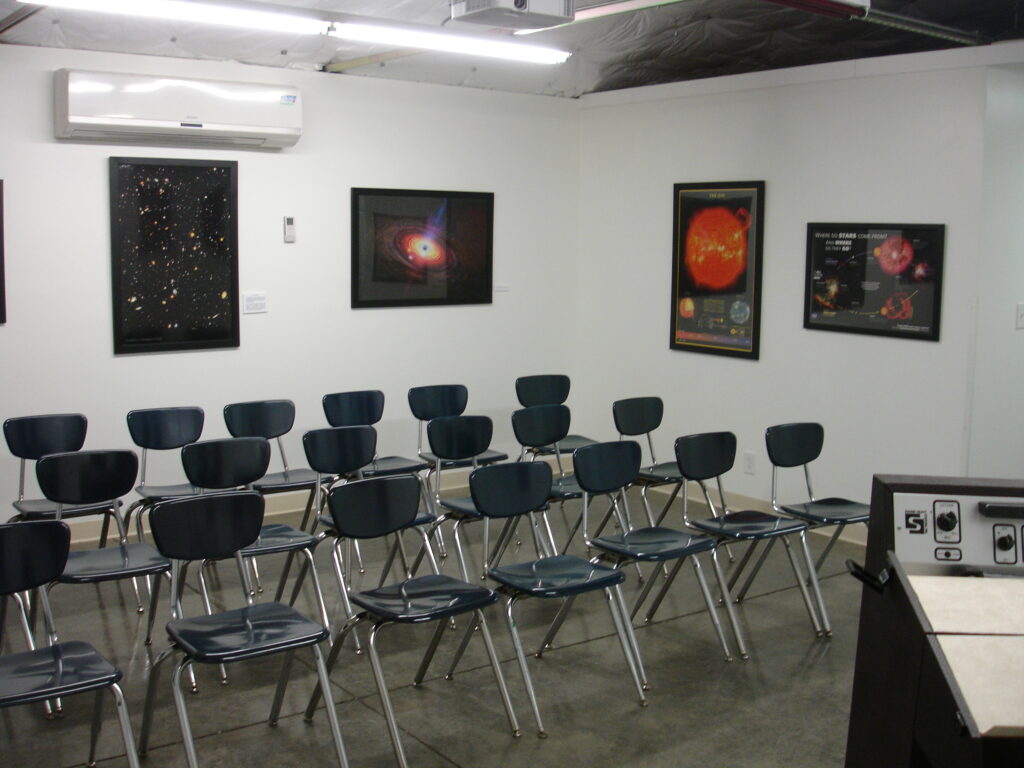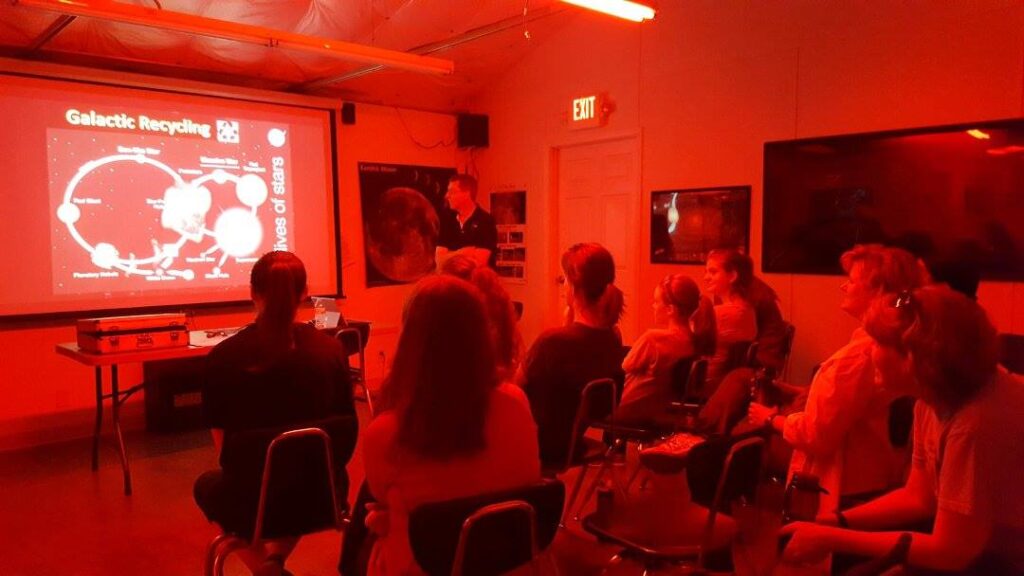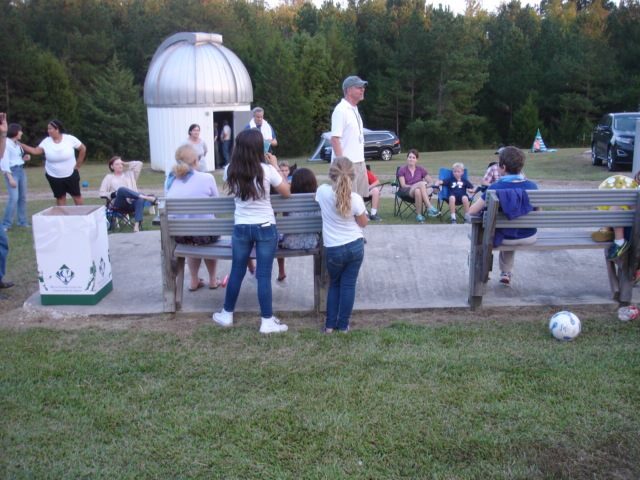 What's up and Conditions
Telescope Training
Attending a telescope training session is required before members can use the club telescopes. Usually training sessions are offered every month or so by the observatory director. Check the club newsletter for more information.
Private Observatories and Pads
Many members have built their own observatories at GHRO that are for their personal use. Some members also have their own assigned concrete pads. Here is an example of some.